EXPOSED BADLY! GOVERNOR JOHO'S KCSE RESULTS LEAK ONLINE RAISING SERIOUS QUESTIONS! NO WONDER MATIANG'I IS ON HIS CASE….WHAT HE SCORED HAS SHOCKED THE NATION! (FULL DETAILS+LEAKED TRANSCRIPTS)
In Kampala University, documents which we have come across indicate that he managed to get a Second Class (Upper Division) and was awarded a degree in Business Administration, Accounting option.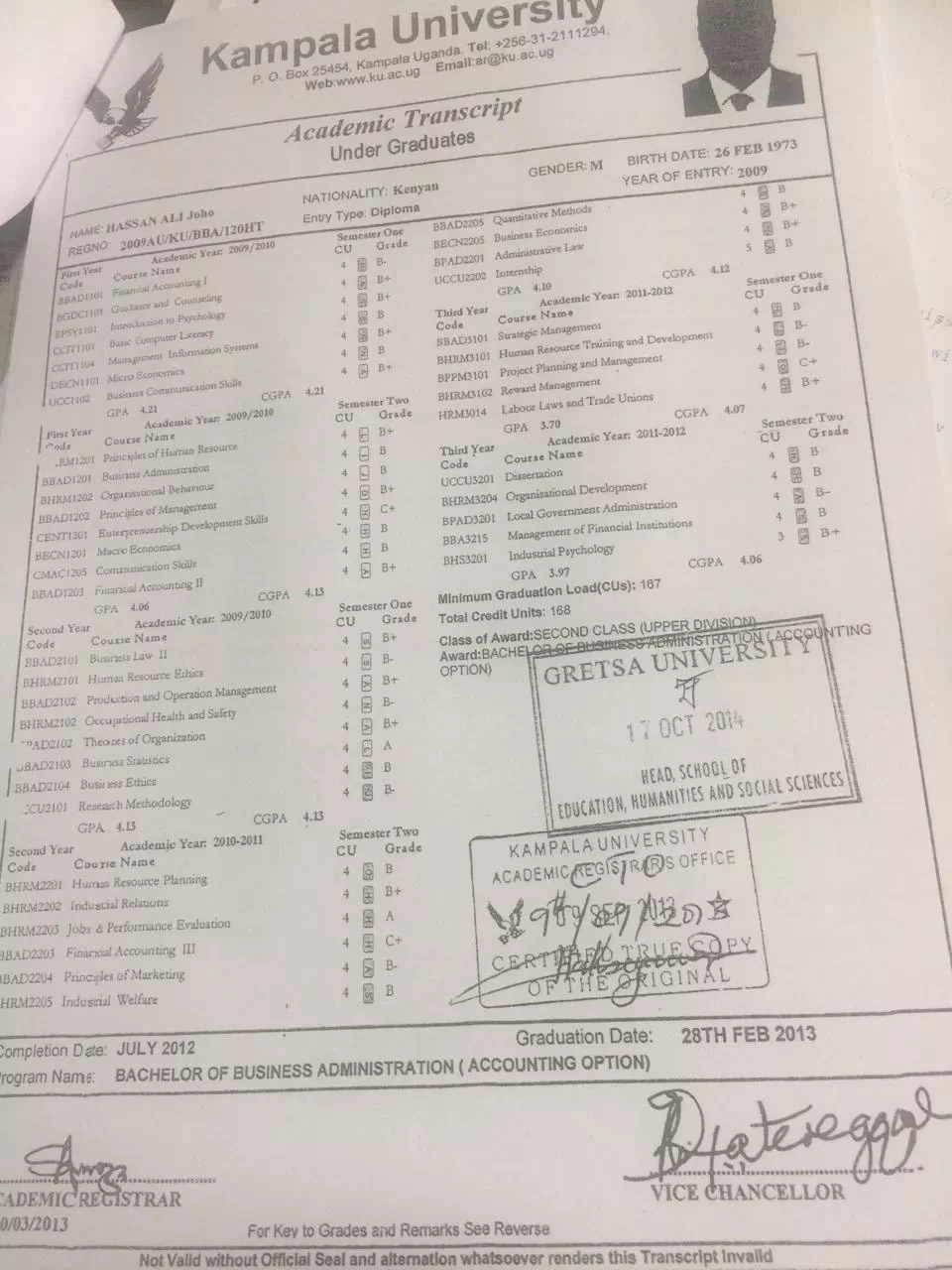 So why how did he qualify for a diploma even though he got a D- in KCSE? How did Joho do a degree in Commerce if his KSCE grade in maths was an E?
Since Gretsa University which is in Thika offers only a full time Bachelor of Commerce, how did he attend school full time? How did he manage this being a Governor in Mombasa?
Only he can answer those questions.